This article was originally published at Mintdice at https://www.mintdice.com/blog/hive-blockchain-the-future-of-mining
As the world of blockchain continues to undergo rapid development, several companies have come into the limelight. While it may be difficult to separate the wheat from the chaff where investment is concerned, some companies clearly stand out. One of such companies is HIVE Blockchain, a mining firm that seeks to bridge the current gap between capital markets and blockchain innovation.
Through the creation of multiple cryptocurrency mining farms, they hope to conquer the mining space. Each farm has been strategically placed and filled with equipment as well as miners who continually work to validate and secure transactions on various blockchain networks.
Apart from being one of the top blockchain stocks, HIVE is currently the largest and farthest-reaching blockchain infrastructure company. Despite its age, the firm has made our list of blockchain stocks to invest in for several reasons and has positioned itself in the industry as one to look out for.
A Brief History
Genesis Mining, one of HIVE's parent companies, was founded by Marco Streng and a team of early Bitcoinadopters and is currently one of the world's largest mining corporations. It is considered a global leader in the field and has created several products to advance mining.
Only two years after the first large-scale Genesis mining farm was developed in 2014, the company went ahead to establish the world's largest Ethereum mining operation.
Genesis Mining also launched the Logos Fund which serves top venture capitalists and has raised more than $100 million in assets since its creation. The firm currently caters to more than 1 million customers and employs hundreds of staff all over the world.
Since the creation of HIVE by Genesis and Foire, the company has successfully raised up to $115 million in funding. According to recent announcements, it is also set to expand its mining operations and capabilities. These expansion efforts include a new large-scale mining facility and up to $100 million in extra funding.
HIVE Blockchain also became the first publicly traded stock on the Canadian TSX venture exchange (a major stock exchange, that solely deals in cryptocurrency mining), which it was added to in September 2017.
The Intended Purpose of Hive Blockchain
Founded in 2017 through a partnership between Genesis Mining and Foire Group, HIVE Blockchain was created for the sole purpose of accelerating and amplifying the development of the industry. It currently carries out mining operations for up to eight different cryptocurrencies including Bitcoin, Ethereum and Litecoin.
Although there are a lot of blockchain firms to invest in, only a few focus on infrastructure. This limits investment options in that particular area, leaving investors on the sidelines, where they miss out on a technology with so much potential.
Genesis and Foire recognized this problem and created HIVE as a solution, which would give investors the opportunity to stand firmly behind blockchain infrastructure. Not only is this profitable for investors, but it's also beneficial to the industry as a whole. Without proper infrastructure, there is only so much blockchain technology can do to influence other industries.
The applications of blockchain technology are made possible by mining. In essence, this is a term used to describe the process of securing a network through consensus and validation of all transactions on it. It is carried out by a distributed network of computers and is typically done for any of the following reasons:
To ensure that only valid transactions are recorded on the blockchain (an immutable digital ledger which powers the network in question).
To ensure that a log of all transactions is continuously updated.
To earn block rewards (payouts), which in turn ensure distribution of tokens on that network.
To maintain trust and integrity among all nodes within the system.
To decentralize the process of making financial transactions. Where normally, user transactions would have to be facilitated, validated and recorded by a central authority with rights to user data (such as a bank), miners would play this role instead.
For infrastructure to undergo the necessary development, investors must be involved as drivers of the ecosystem.
What Hive Blockchain Actually Does
HIVE Blockchain is leveraging the wealth of experience that Genesis Mining Group commands, to create and maintain the infrastructure that blockchain network users can benefit from.
It operates as a cryptocurrency mining firm and validates transactions on blockchain networks. It also provides cryptocurrency mining services and bridges any gaps between digital currency markets and their traditional counterparts.
Why is Hive Blockchain Important?
The importance of HIVE blockchain as a core driver of infrastructure lies in its promotion of blockchain development and sustenance. Since this technology is central to the concept of most cryptocurrencies, they will cease to exist without the necessary infrastructure.
Since the Bitcoin hype began to die down, people started realizing that its underpinning technology can be used for much more than just storing monetary value. This is just one fish in a sea of blockchain use cases. If developed and used correctly, this technology can disrupt almost every global industry in the world, from real estate to health, agriculture, shipping, and even art, making life easier for people and businesses. For this to happen, infrastructure must be solid and this is why companies like HIVE are important parts of the ecosystem.
The HIVE team's understanding of capital markets combined with the technical knowledge of Genesis Mining gives investors a chance to view the industry in a different light and approach it more strategically. More importantly, they can be a part of the creation of something new and phenomenal. Many investors missed the chance to be a part of Bitcoin in its early days but now, they are presented with a new opportunity to be part of something even bigger.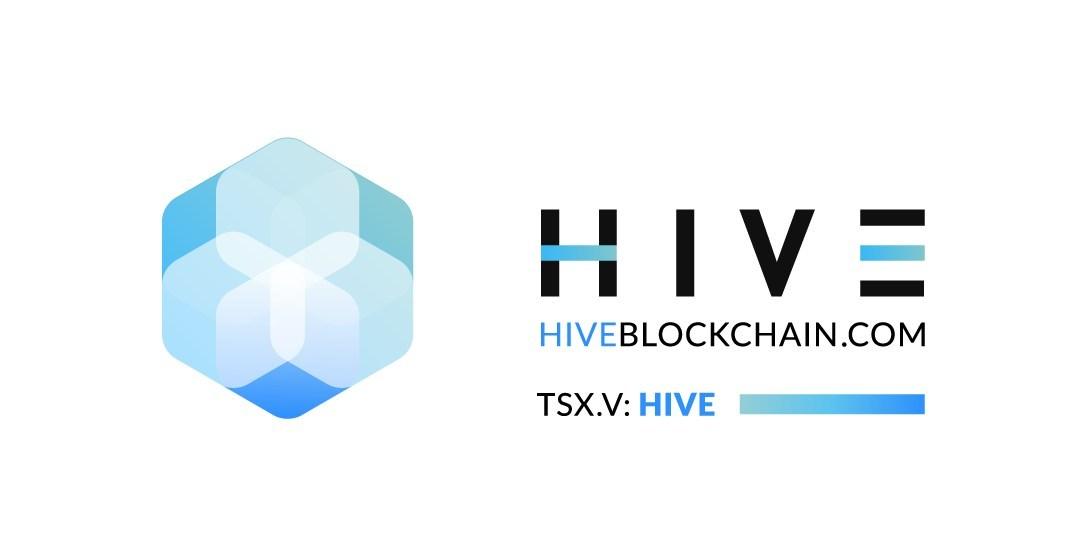 Hive and the Future of Web 3.0
Currently, HIVE mining computers work to generate and hold cryptocurrency as part of the company's long-term investment strategy. This exposes investors to its portfolio of digital currencies as well as the operating margins of mining.
Blockchain technology is still growing at a rapid pace and is set to evolve outside of financial solutions in the near future. There is a possibility that this evolution will give way to a new decentralized future that HIVE refers to as 'web 3.0'. According to the firm "Our vision is to truly be the backbone of this new web 3.0 decentralized world by building, operating, and acquiring the critical infrastructure that will be required to power it."
Final Thoughts
Blockchain investment is a topic that comes up more often than it seems and there are so many options to choose from. However, investors should have a strategy for profitable and long-term stock benefits. For an industry that still exists in its early stages, merely choosing any random project to invest in, just won't cut it and may end up leading to a loss of funds.
When investing, the projects with the most viable use cases should typically get top priority and what better use case is there for blockchain than its own sustenance through the development of infrastructure? Probably none. Apart from the fact that HIVE blockchain makes infrastructural investment more accessible to investors, it is backed by two credible companies.
Most blockchain systems cannot function without the mining process so it makes a lot of sense to invest in that area and be part of something that may change the world, possibly in more ways than the internet ever did.
This article was originally published at Mintdice at https://www.mintdice.com/blog/hive-blockchain-the-future-of-mining