This article was originally published by Mintdice at
https://www.mintdice.com/blog/blockchain-startups-to-watch-in-2019
In 2018, the blockchain landscape was a mix of negative and positive events that were in equal parts hectic, eye-opening and indicative of future developments within the digital currency industry.
From the beginning of the year, corporations, venture capitalists, investors, and regulators were locked in a mash of uncertainty. While some would take the year in all its gore and glory as a learning experience, others may have had a much bumpier ride. Some of the events that marked the year are discussed below.
Several blockchain startups have also emerged in various industries with solutions to some of the biggest problems — from Bitpesa dealing with payment issues to VeChain assisting China in drug tracking. Shipping and supply chain management, data and content distribution, real estate, entertainment, art, and voting are other areas that blockchain startups have emerged in.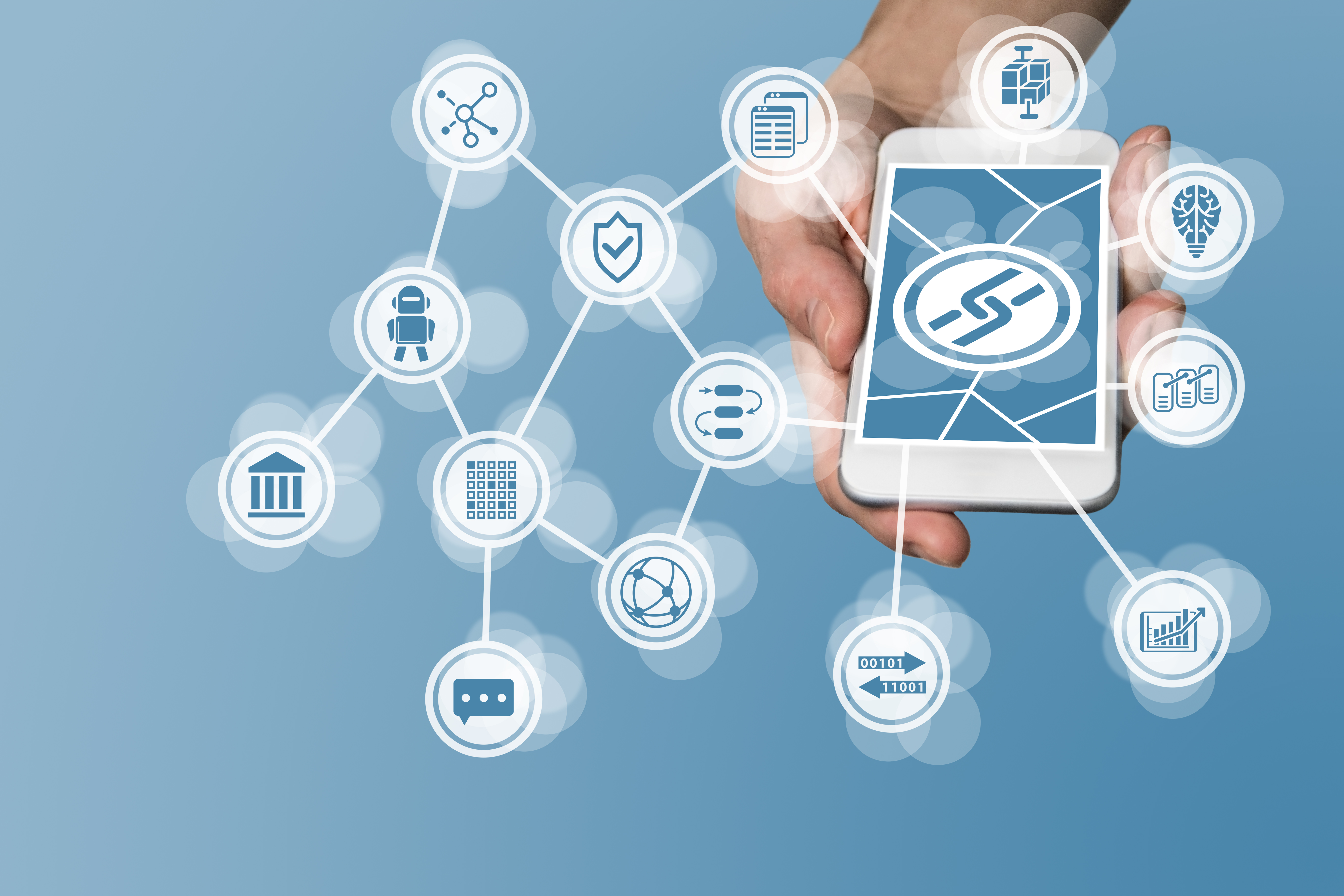 While a lot of these companies are great, some show the potential to achieve great things and hit new milestones in 2019. Here are the blockchain startups to watch in 2019:
QTUM
Qtum is a decentralized open-source platform which focuses on the creation and management of smart contracts for different types of transactions. The platform also carries out value transfer protocol on its DGP-governed blockchain which gives its community participants the right to vote on certain network issues.
Bitcoin and Ethereum — being two of the oldest cryptocurrencies in existence — are often in the spotlight for the consensus protocols that form their blockchain operations. Unfortunately, the news is mostly negative since both networks have faced centralization issues for their Proof-of-Work protocols. Qtum uses a Proof-of-Stake consensus, which has fewer drawbacks.
With Qtum, users can easily create their secure smart contracts. This is highly significant since it focuses on something that may form the base operation for future decentralized applications and agreements.
TRON
Easily one of the most popular blockchain startups, TRON focuses on fixing content distribution issues faced by creators. Larger platforms like Facebook and Netflix make it more difficult for creators to earn money for their work without facing third-party involvement.
The TRON platform rewards users for content uploads and connects them with their target audience using blockchain technology. Creators who are well compensated for their work are incentivized to create more. This sustains the ecosystem indefinitely.
AELF
Aelf is a "customizable operating system" made to cater to blockchains since most decentralized applications are incompatible with major operating systems like Mac, Windows, and Linux. The blockchains that currently house these applications also have scalability issues, inefficient smart contract creation processes, and drawbacks with their consensus protocols.
Aelf solves every one of these problems by creating a scalable blockchain and decentralized cloud-based computing network. According to the company website, it aims to make blockchains more accessible and workable to users.
VERIDIUM
One industry that is being disrupted positively by blockchain is that of environmental sustainability. Since the arguments on climate change began, reducing the earth's carbon footprint has become a priority for individuals and companies.
Veridium is an environmental blockchain company that offers sustainable solutions for Fortune 500 companies. By reducing carbon emission, the company aims to "create a regenerative economy that sustains the planet's natural resources."
Veridium is highly important because it finds a way to turn carbon emissions into a tradable asset. With partners like IBM, this blockchain startup is set to create a marketplace for the automation of the entire process across global supply chains.
CASPIAN
Asset management involves the use of several tools to gain insights into investor and market behavior, as well as place products in ways that they can be seen by their target market. As the industry has grown, using more complex tools to achieve this has become a necessity.
Caspian is an asset management platform that charts the entire lifecycle of asset trade. It has an OEMS, PMS, and RMS and a single interface into all major cryptocurrency exchanges. It also provides a complete suite of complex trading algorithms, real-time and historical P&L, as well as tools for tracking exposure
DEVERY
Devery is an open-source blockchain protocol for verifying goods and services. It stores their unique identifiers on an immutable blockchain, giving users complete transparency. The firm provides the following:
A digital immutable record of product data which can be used to identify different products globally
Individual product authenticity tracking which allows users to view the history of each product
An increase in sales and engagement due to product transparency which builds trust in the system
MEDIBLOC
The inadequacies and information gaps within the health industry make it ripe for blockchain intervention. Leading the charge is Medibloc, a project that seeks to solve the issues associated with centralized electronic health record data storage by giving users more power over their data.
Medibloc breaks down health information into batches which are redistributed to individuals. The project aims to:
Save patients' time and resources
Provide quality healthcare
Reduce medical error made by healthcare providers due to insufficient information
Promote further innovation within the industry
CARDSTACK
Recognized by Forbes as one of the blockchain startups to watch, Cardstack is a framework that promotes blockchain usability and scalability for the mass market. Blockchain applications are as unique as they come, and their interoperability is a constant challenge for developers.
Some applications of these networks may require collaboration between blockchains — which is unfortunately difficult. This is where Cardstack comes in, acting as a bridge between such systems. Development in 2019 may take a different turn and show even more usability for blockchain. This is why this project is so significant.
CEEK
Virtual reality (VR) is another emerging technology that has been integrated into several industries like gaming and health. However, some projects make things a little more interesting by powering VR systems with blockchain-based currencies.
One such project is CEEK, a company that uses blockchain and cryptocurrency tokens to enhance user interaction in VR. Not only is this project exciting, but it is also fresh and joins two cohesive elements to make an even better application.
FINAL THOUGHTS
2018 has been a great year in blockchain, one in which developers have been forced to re-evaluate their applications outside the slowly dying hype train of cryptocurrency. While several projects have flopped, a lot of them are still standing, growing and strategizing for the coming year. In the end, the success of these companies translates to success for users and global industries as a whole.
This article was originally published by Mintdice at
https://www.mintdice.com/blog/blockchain-startups-to-watch-in-2019